How to enhance your retail store with graphics
Despite the rise of online shopping throughout 2020, physical retail stores are making a comeback, as more people crave the traditional shopping experience.
And as high streets start to bustle again, now is the time to be investing into your brand graphics. So how do you stand out to passers-by, create a unique in-store experience, and communicate your brand identity?
Discover our 3 top tips here…
A powerful window display
First and foremost, a window display should act as a magnet, pulling the everyday person in passing into a potential buyer. Your display is the first impression of your brand, and an opportunity to highlight key products and enhance your recognition to the public. Build a strong display by placing items against visually striking graphics and warm lighting.
Bright colours tend to be more effective at creating an inviting atmosphere, and the key is to utilise what space you have, without over-doing it. Remember that you only have a few split seconds to capture people's attention spans.

If your store doesn't have a team of visual merchandisers to supply a brief and you need expert consultation, The Desk are here to help. We are highly experienced in creating and installing bespoke visuals that aligns with your unique brand identity. View our portfolio of work here.


Highlight key products in-store with FSDU
FSDU (free standing display units) are an effective tool to highlight and increase sales on key products. Often made from cardboard, with bright colours and quirky graphics, FSDU's are practical, durable and light-weight – making them easy to move around to strategically accommodate customer journey.
These are often most effective when placed at the point of purchase or right next to the checkout, and the 3D element that they provide will boost product engagement.

Wall graphics & posters to promote seasonal products
Unique colours and graphics can create an ambience relevant to the products that you are promoting. For example, if summer wear is in, then yellow colours and beachy graphics or textures will influence the customers buying decision.
Think how IKEA present their showrooms – they not only promote an item of furniture, but a whole design trend and mood.
Why is this tactic so effective at driving sales?... behavioural studies have consistently proven that people are far more responsive to visuals over audio or any other senses.
Fuel your buyers' imagination with creative wall graphics to sell a concept, rather than an individual product.
Instagram worthy changing rooms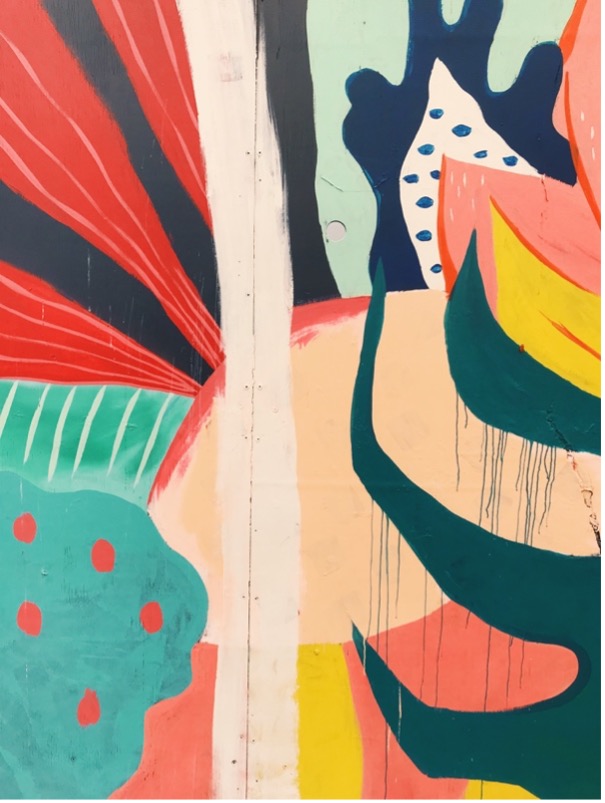 As online shopping has dominated retail throughout the past decade, the future of the physical store is predicted to be a hybrid of traditional and digital experiences.
Stores will no longer be primarily designed to sell products. The high street of the future will be a blend of mixed-use. Shoppers value experiences as much as shopping, hence the rise of showrooming and the likes of Instagrammable stores. – Techhq (https://techhq.com/2020/03/retail-in-2030-a-glimpse-into-the-future/)
In the era of the influencer, Instagram will remain an important part to everyday life.
One way to attract more customers from this and create a unique in-store experience is to replace traditional changing rooms with creative, colourful and 'insta-worthy' graphics. This will create an opportunity to market your brand name throughout user generated content – which can act as one of the most powerful, effective, and free ways to market your business.


The Desk create and install a variety of bespoke branding solutions, including window decal graphics, commercial interiors and branding, product packaging and much more.
Get in contact with us via the form below to submit your requirements or query.
We look forward to hearing from you!