Think print is dead? Here's 5 reasons the "old-school" medium still rules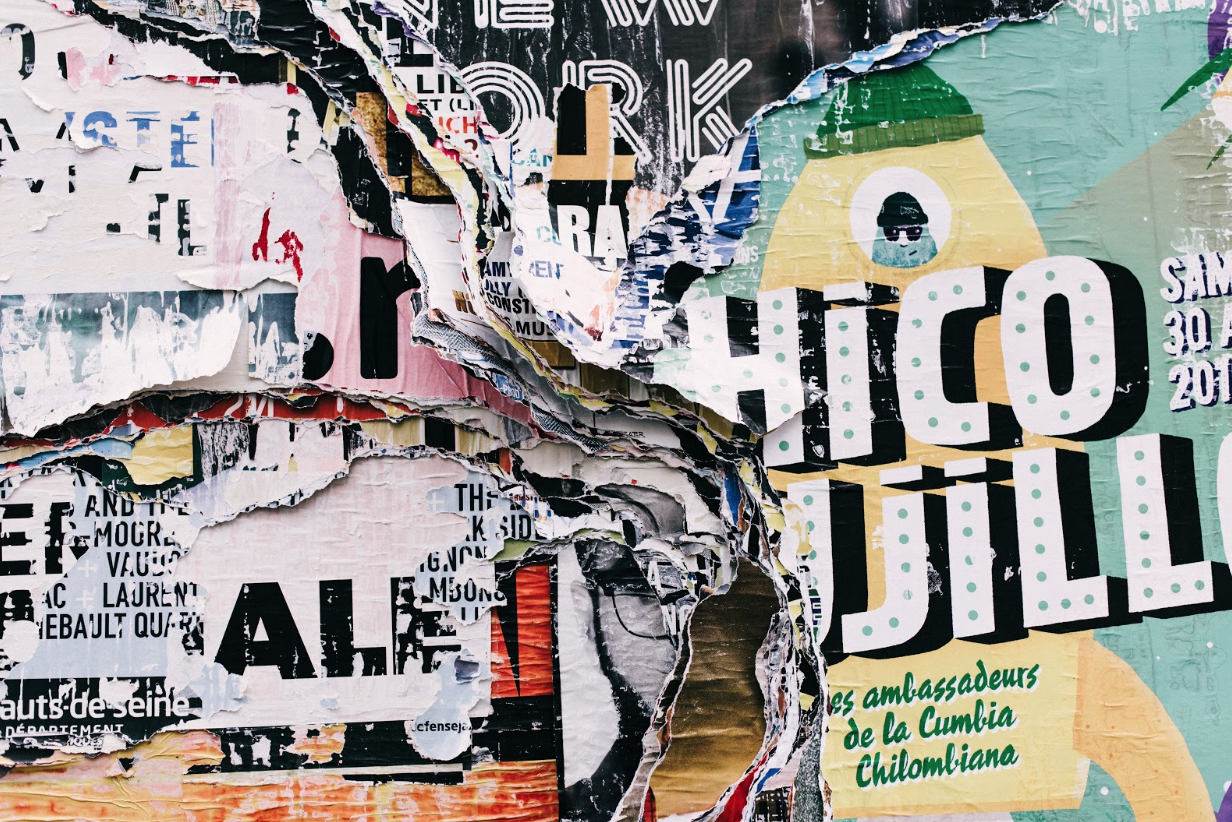 You've probably heard the rumour that' 'print is dead', right? Well, not quite. While we are very much living in a digital world, and many businesses have left print in the dust, there's still plenty of need for the 600-year-old industry - especially when it comes to film, TV and live events, experiential or the MICE industry.
Event banners, materials, pop-ups, interview walls and scenic backdrops are all still best serviced by print too- they're tangible, changeable and don't have to be expensive. These elements have the capacity to elevate a brand if done well, by adding the finishing touches to that all important scene.
So, whether you've already given up on print or are considering a step away, we urge you to think again. To help you do that, here are 5 reasons print can still come out on top of digital -and why ignoring this fact could prevent your brand from thriving.
1. People pay more attention to print
"The (supposedly dying) print edition still outperforms the (supposedly hopeful) digital product by almost every standard, be it readership, engagement, advertising revenue..."

Iris Chyi, University of Texas associate professor and new media researcher.
In her research, associate professor Iris Chyi examined data collected by Scarborough, a market research firm owned by Nielsen, for the 51 largest US newspapers, finding that the print edition reaches 28% of circulation areas, while the digital version reaches just 10%. The key finding? Digital readers just don't linger, they scroll.
Now, we're not in the business of printing newspapers, but the same findings here can also be applied to marketing, and exhibition and event props. Digital may be great. However, when it comes to creating content that sells a product or service or converts leads, you can't beat print. People like having something they can touch - it shows an investment in the idea and looks more professional. It shows you believe in your core message so much, you went and created something permanent that reflects that. And who wouldn't listen to that?
2. Print is clear and non-repetitive
Sure, digital content can be repurposed with ads, however anyone who has experienced a repurposing algorithm will know that all it does it make the brand seem pushy and annoying - and can actually confuse a message over time as ideas and images are changed and redeveloped. On the other hand, print is longer-lasting, and usually consists of one clear message which is consistently interpreted by all consumers, reinforcing a singular message across a broader scale.
3. Consumers trust print marketing
It's true - according to data 56% of all consumers trust print marketing more than any other method. It might sound strange but it makes sense when you consider that with digital almost anyone can publish anything, however to be creating print documents suggests a certain level of credibility. It makes sense if you think about, we tend to trust someone more when we speak to them in person versus a digital transaction. Therefore, if you're trying to establish credibility and get your audience to trust you, print marketing could be invaluable to your overall marketing strategy.
4. Print is incredibly versatile
When we say 'print' it covers a broad range of marketing materials and can cover anything from posters and billboards to trade show pop-up banners and many more options. Building wraps, wallcoverings and PVC banners are also available as large format printing options and can provide your business with new and exciting ways to market your brand, a partnership or a particular product.
Ironically, the further we go with digital innovation the more opportunity that also develops for print, including 3D objects and fabrication.
5. Print gets an emotional response
Studies have shown that physical materials produce more brain responses that connect with feelings and causes people to generate more emotions. Creating a positive emotional response is a really important part of generality brand love and loyalty, and print wins when it comes to making people feel things about your brand. If you think of it this way, print enables you to tell a story in a way that hits home - and will in turn be more memorable in a very real way.
Give print the kiss of life and get started
If you're not using print as part of your marketing mix, you're missing out on a huge opportunity. With an array of print marketing options, from vinyl graphics for your office or pop up space to event and exhibition materials, we can help you create the perfect print campaign. Get in touch with us to find out more or check out our recent blog on office brand interiors to find out how you can bring your brand to life and make your employees happier in the process.